ELTE Group with a strong presence in the Czech Republic!
The Czech market is undoubtedly developing at a very fast pace. With the increase in demand for telecommunications and IT services, the Czech Republic is opening up to new cooperation. We are supplying more and more products and services to the waste management sector there. With our experience and the knowledge of our partners, we can grow together. We continue to hold new talks to strengthen cooperation with the Czech Republic and expand the services we offer.
We are pleased to have built such a lasting and strong business relationship with the Czech Republic.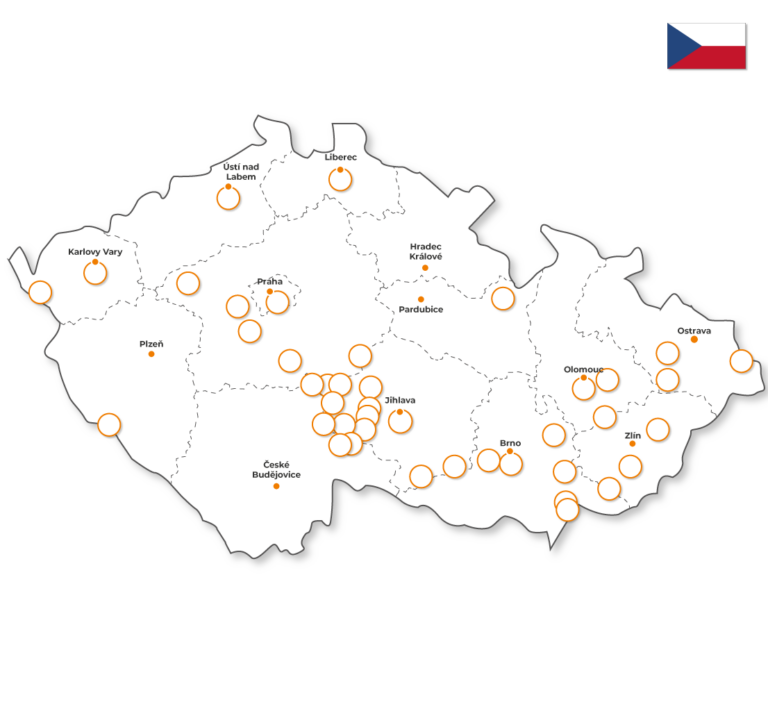 Continuous development of Polish-Slovak cooperation.
We have been cooperating with companies on the Slovak market for many years. During this time we have had the pleasure of observing their great development. Slovakia is very open to joint implementation of projects, so far the area of our activities includes 38 cities. Over the past years we have built cooperation based on mutual trust and support.
Slovak Partners appreciate our components and the reliability of our products. We, in turn, value the transparency and loyalty of this partnership.