Smart City – how to start?
The way we function in public spaces is changing with the development of technology. Smartphones have become an integral part of our daily lives. We do more and more errands with our phone or smartwatch. We are increasingly demanding when it comes to quick access to information and services. Our cities, too, need to adapt to the changing needs and demands of our residents. Development and digitization are therefore inevitable, so it is important to prepare for this accordingly. The main premise of the smart city is to modernize the agglomeration by introducing new functionalities to optimize and improve the efficiency of infrastructure and services offered to residents.
In order for a city to become a smart city, it is necessary to prepare the appropriate urban infrastructure, technological and personnel facilities. Infrastructure is the foundation for the effective operation of a smart city, including communication systems, energy, transportation and water supply networks, among others.
Technological facilities, such as sensors, IoT (Internet of Things) devices and communication networks, enable the collection and analysis of data and the implementation of innovative solutions that improve the quality of life for residents. However, it is important not to forget the personnel background, i.e. the qualified personnel who will manage processes and maintain the infrastructure, as well as take care of the development of smart technologies. This requires proper training and the acquisition of specialized knowledge and skills.
The foundation of any smart city infrastructure is data. This data is recorded through various sensors and cameras located throughout the city. It is also very important for the city (administration) to cooperate with other entities providing services to residents – utility companies, water supply companies, energy suppliers, etc. All data and services must be properly synchronized with each other.
It should be remembered that the involvement of the public in the process is of great importance for the full realization of the potential of modern cities. An important element is to prepare residents for the changes, build their awareness, show them the benefits of the implemented solutions, or increase their trust in the technology. Here, in turn, a heavy burden falls on local governments, whose task is to ensure the security of the collected data together with external entities.
This can be done through information campaigns implemented by the authorities, educational spots, conferences or seminars, as well as direct meetings with residents.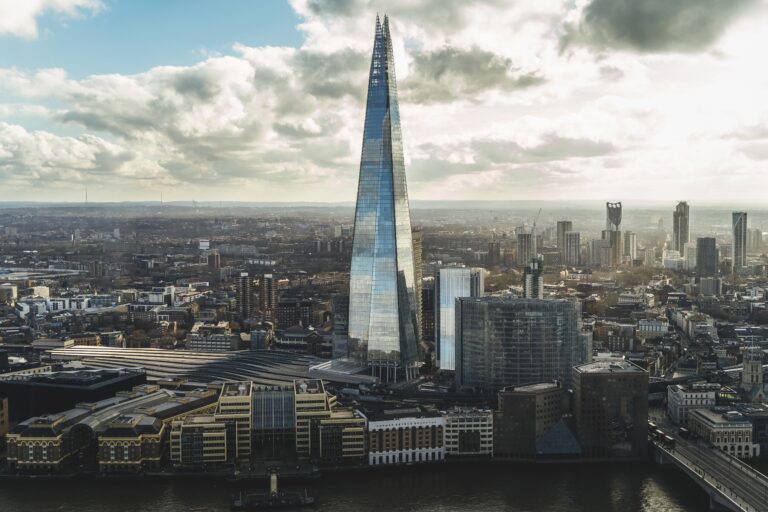 Benefits for residents:
The idea of the smart city was born out of the need to make city users more comfortable, improve communication, and increase the efficiency of urban units. In the era of the digital revolution, data is the basis of most processes. Appropriate use of them yields amazing results. Smart cities are an excellent example of this.
– Reducing pollution and protecting the environment.
Thanks to the use of modern technology and appropriate equipment (such as monitoring via GPS, RFID readers that collect information, or a system of cameras and image analysis), management units have the ability to monitor and optimize traffic in the city, as well as respond to increased levels of pollution. An appropriate approach to municipal waste management is also important. Here technology comes to the rescue. Vehicles are equipped with various sensors, the data from which helps dispatchers to optimally manage processes. This helps reduce emissions from municipal vehicles. Careful selection of waste, both by residents and municipal companies, makes it possible to use it for recycling. These processes contribute to improving the environment in cities and neighboring municipalities. 
– Improving productivity
Productivity in the workplace is about showing your employees that they can work smarter, not harder. Using smart solutions, such as at least automating operations, makes comfort and job satisfaction much higher. The city can improve working conditions by investing in infrastructure and transportation, creating modern office space, and supporting education and training. In addition, promoting sectors with quality employment and nurturing a work-life balance help improve the quality of life and job satisfaction of residents. These measures are aimed at creating a favorable environment for business development, increasing access to education and providing attractive employment opportunities.
– Higher level of security
The use of technology in the form of cameras or sensors gives residents and security services faster access to information about threats to life or loss of property. Modern solutions also make it possible to respond to emergencies (shutdowns, disruptions) or weather incidents (hurricanes, fires, floods, etc.) and warn residents in good time. Monitoring and analysis – properly used – are an indispensable tool to increase the level of security.
– Improving communication
Without efficient communication, it is difficult to talk about a smart city. Communication is an essential element of urban centers. The role of the city, city managers and urban planners is to create a system of transportation and urban mobility in which all elements work together, to the benefit of residents and the environment. Here, improving public transportation is key. It provides the primary means of movement for residents and is less harmful to the environment. Modern eco-friendly vehicles, properly designed connections, a passenger information system – these are just a few of the improvements that can be implemented.
Equally important is providing drivers with up-to-date information about the traffic situation. The data provided in real time makes it possible to make quick decisions about, for example, taking a detour around a particularly congested stretch of road. Traffic congestion is also relieved by an improved traffic light system, adapted to traffic volume and user needs. Smooth traffic flow and reduced travel times are the goal of most city officials.
Improving the quality of public transportation is crucial to the development of smart cities. With monitoring and fleet management systems, it is possible to better plan routes, ensure more timely trips and reduce emissions. Access to information on schedules and alternative routes via mobile apps and message boards increases travel convenience and enables better adaptation to changes in public transportation schedules.
– Digitization of city services
Progressive digitalization has not spared the area of public services either. We are already able to handle many matters using a smartphone. We have access to applications that allow us to file official applications, pay for waste disposal, pay for parking or buy a bus ticket. Digital access to city services has actually become a standard in larger metropolitan areas. The challenges are certainly the dynamically changing needs of users and centralization, i.e. the ability to handle most matters from a single app.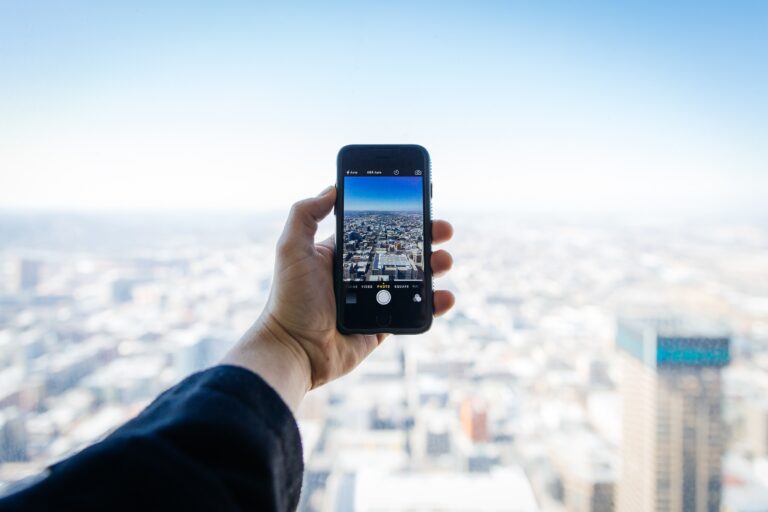 Digitization – what challenges does it pose for cities?
Smart city is an idea that, in addition to a number of benefits and facilitations, also carries risks. When choosing specific solutions, it is important that we remember to adapt them to the needs of all residents. Conscious implementation of the concept will help offset the risk of failure. What should we pay special attention to?
– Exclusions of those unable to cope with technology
It is important to keep in mind those who do not use technology on a daily basis. These are largely elderly people, for whom operating civic portals such as patient.gov or e-prescription pose a huge problem. Accessibility of services for these people is an important point of sustainable urban development, so care should be taken to educate, simplify interfaces or optimize service at physical points.
– The threat of cybercrime
While the Internet and technology are making our daily lives significantly easier, it is important that we are aware of potential threats. From the outset, it is crucial to invest in a range of security features to help protect us from cyber attacks. Security developments are making it possible to create robust anti-hacking blockades.
– Blackout
This is a major and sudden power failure that can paralyze an entire city through a prolonged power outage. Monitoring and improving the state of the network and updating the system can minimize the risk. The latest solutions can perfectly cope with adverse weather conditions or software errors.