The first code stickers have already appeared in public transport spaces in Kraków. They contain special tags for instant purchases using Apple devices. These purchases do not require the installation of an app. Just bring your iPhone close to the sticker or scan the QR code and the device will automatically launch App Clip, part of the iMKA mobile application.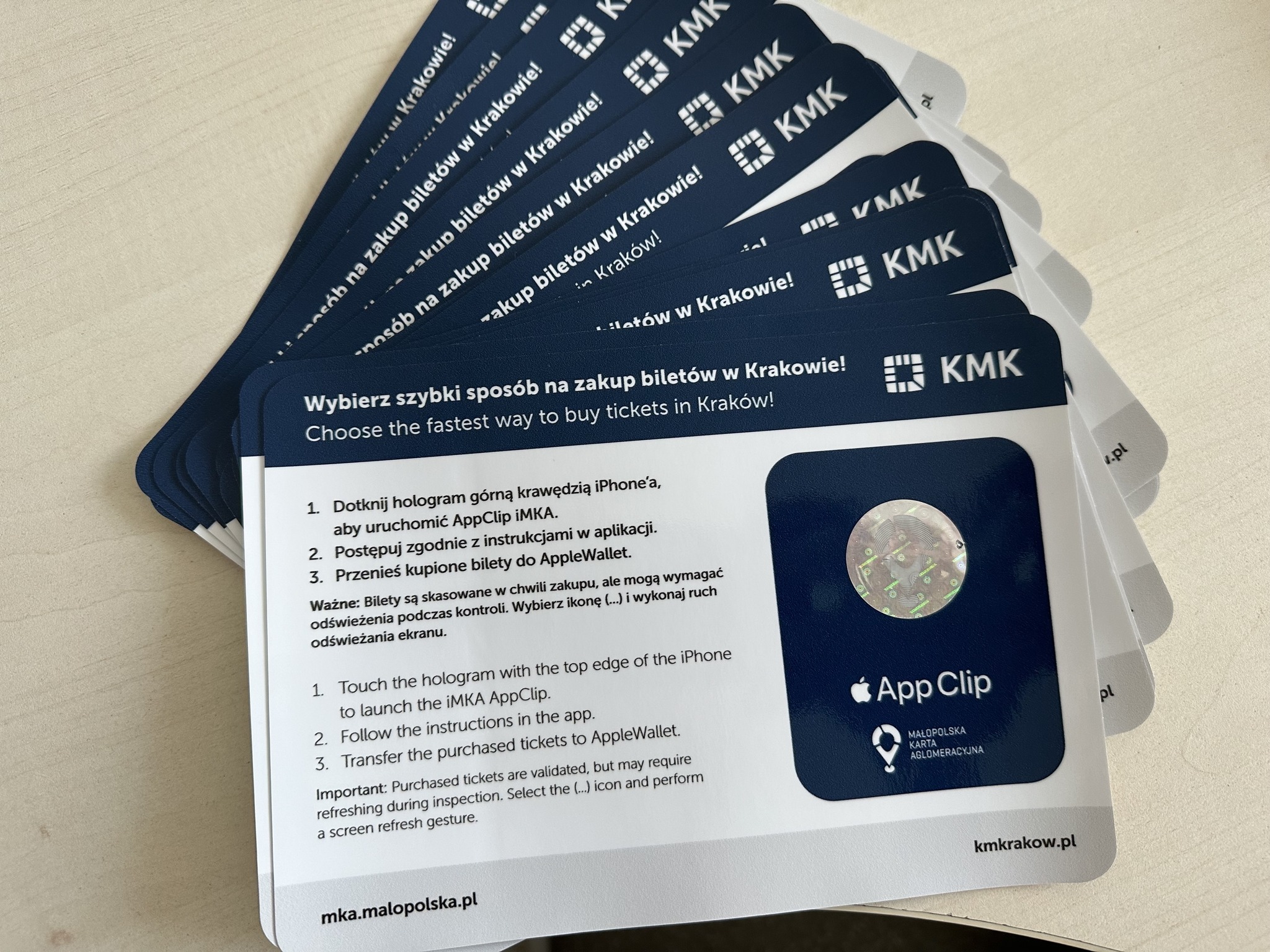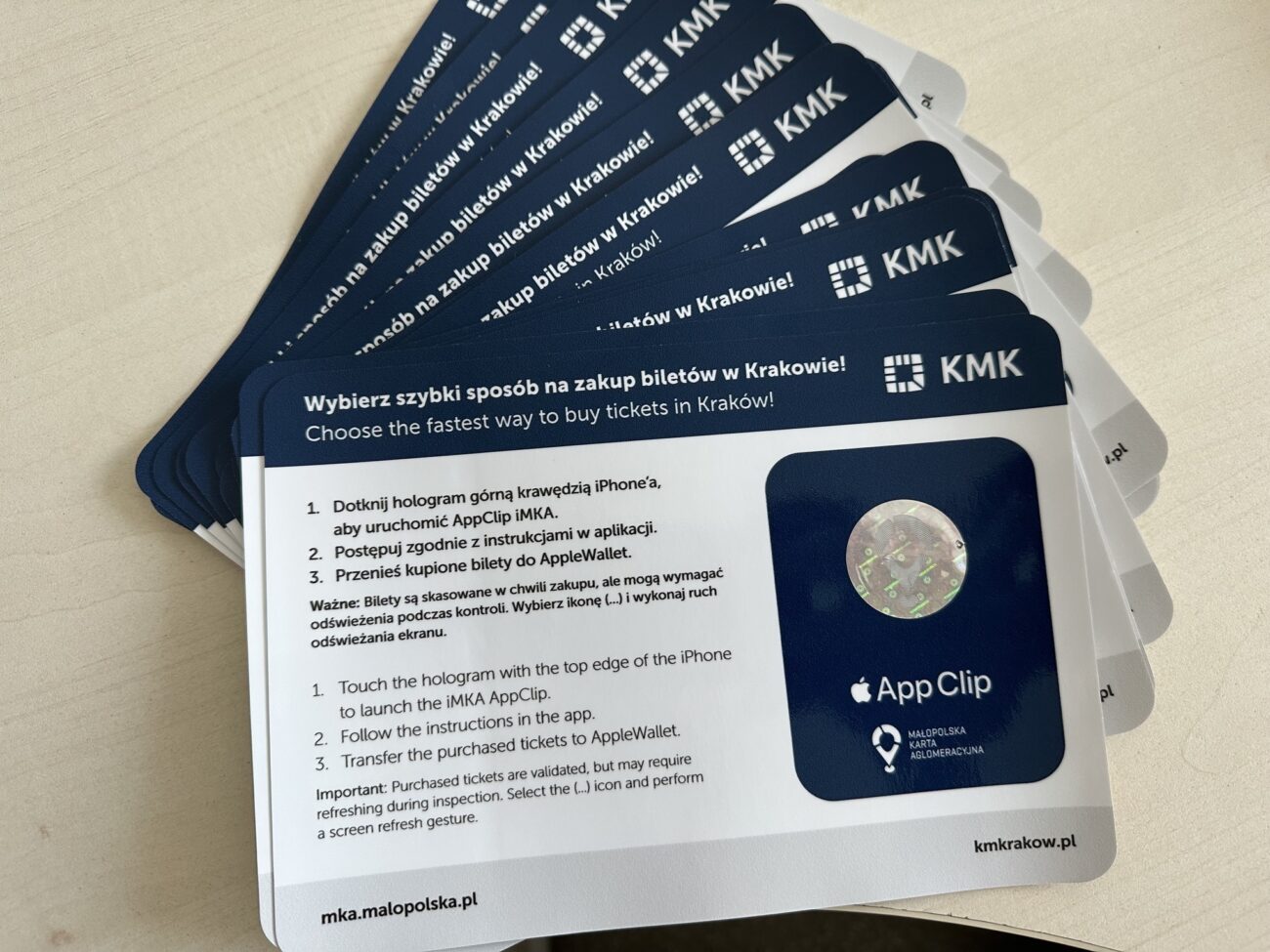 Hologram stickers © Malopolska Karta Aglomeracyjna
The user can enter basic purchase parameters such as stops, choice of concession for transport tickets and parking information, such as zone selection, vehicle registration number and time to pay for parking. Once payment has been made using Apple Pay, the purchased ticket can be added to Apple Wallet. In addition, a visual notification is displayed on the lock screen of the user's phone, indicating the status of the active service. To present their travel entitlement, the user can present it for inspection directly from Apple Wallet.
Stickers with codes will gradually be placed in more important communication locations, including train timetables, parking meters or at the airport.
More information can be found here: https://mka.malopolska.pl/