Thanks to our design office and construction team, but also to our experience and knowledge of the ELTE engineers, we are able to carry out the projects requiring mechanical adaptation of the waste truck bodies in order to ensure the possibility of mounting the automatic wastebin identification and dynamic weighing systems.
The projects are being executed in accordance with all customer requirements, we monitor every stage and oversee the proper resolution of the implementation.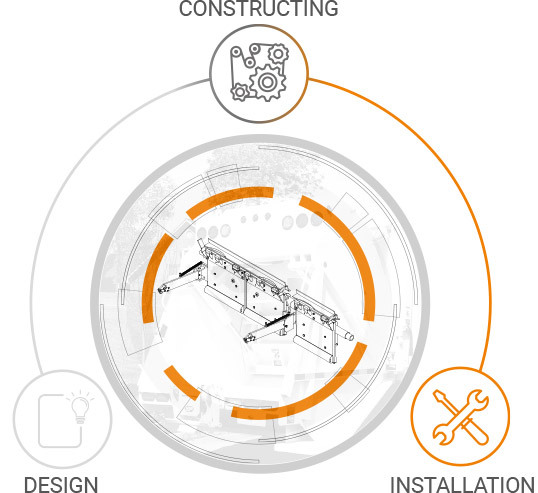 According to the Client's individual needs, the action performed may vary from only design and technical datasheets preparation, to complex and advanced execution through design and assembly performances of the lifer necessary for proper identification and weighing systems operating.
Sample project visualizations